New 4K PCIe Adapter Features 12G-SDI and HDMI 2.0
Hilversum, 7 September 2017
New 4K PCIe Adapter Features 12G-SDI and HDMI 2.0
Would you like to verify that a 4K-UHD stream with HDR and Dolby Atmos® plays well on a standard TV via HDMI 2.0? Or does your PC-based video application require input or output of uncompressed 4K over 12G-SDI? Our newly released DTA-2195 provides just the right functionality and connectivity for you!
Several usage scenarios involving 4K are supported. A typical one is service providers using the DTA-2195 in quality-assurance solutions, for confidence monitoring of 4K video and Dolby audio, with internal and external content. The card can also be used in 4K-UHD software encoders, to read uncompressed video from the 12G-SDI input, encode it, and output the result over DVB-ASI.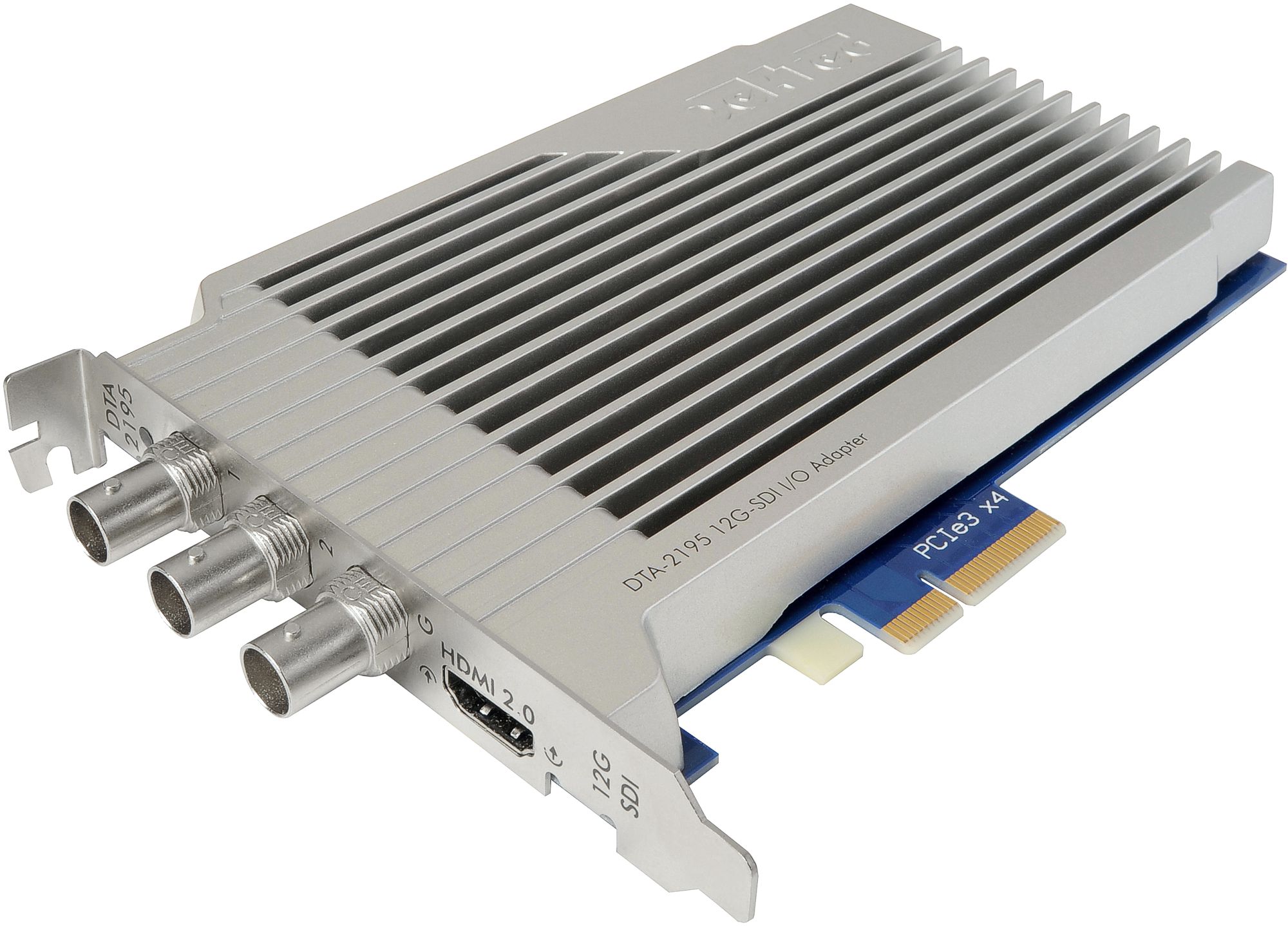 The DTA-2195 supports all commmon video formats, up to 4K-UHD with 3840 x 2160 pixels, 4:2:2, 10-bit at 60 frames/s progressive. This mode allows PCs to generate real-time 4K-UHD at unprecedented quality without compression artefacts. You can also capture 12G-SDI frames, with bit-accurate access to every video-, audio- and data sample in the entire frame.
You can use DekTec Matrix API® 2.0 to create custom applications. The API (part of DTAPI) is fully compatible with other DekTec I/O cards (e.g. DTA-2174, DTA-2179, DTU-351), so that your application will run on any of our SDI I/O cards. The Matrix logic abstracts from the low-level details, making life easy for application developers. Convenient features further include video scaling and pixel-format conversion.
The DTA-2195 can be used in combination with DekTec's standard test & measurement software applications. With SdEye you can perform real-time waveform analysis of SDI streams. VF-RECenables high-quality recording and playback with optional JPEG-2000 compression. Both of these applications fully support 4K video.
The board comes in a stylish aluminum heat sink, which also protects the components on the board and keeps the board stiff. Please contact your DekTec representative for further information, including price quotations.