Barnfind Product Overview
Any SFP • Any Distance • Any Signal • Any Format! It's possible!
Download:
Barnfind Technologies in A Nutshell
Barn find- (noun) – A valuable item recovered from an old storage facility, like an old barn.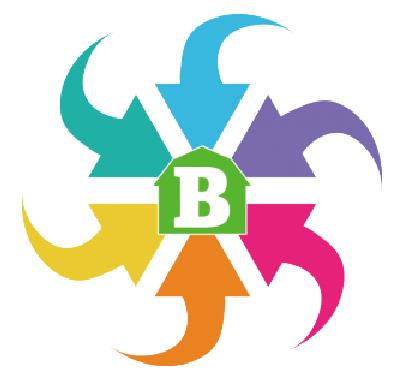 Like a priceless discovery that changes lives forever, Barnfind's amazing signal transport solution will transform the video business.
Following years of intense R&D, Barnfind Technologies AS was registered in Sandefjord, Norway in December 2012 by a group of well-known, veteran industry professionals. The founders pooled their considerable experience to design a signal neutral platform that offers many functions and supports numerous different signal formats in one frame. Barnfind's 1RU chassis provides the same functionality as the competition's 3-6 RU!
Beyond Barnfind's powerful capabilities, our unique approach also saves customers valuable real estate (rack space), power consumption and money. Barnfind will soon be known as the greenest company in the Video business.
BarnOne (19"-1RU), features up to 32 ports with either 32 x SFPs from various manufacturers offering different capabilities, or a mix with 8 or 16 BNC's or CWDM/DWDM multiplexing or 3rd party cards (from e.g. Dektec) for multiviewer, ASI to IP etc. The unit features a built in 32 x 32 electrical and/or optical router with bi-directional BNC's and SFP's and re-clocking on all output ports. A flexible configuration of CWDM (8/16channels), DWDM (up to 88 channels) and a comprehensive functionality suite includes standard SDI conversion, routing, multiplexing, add/drop/pass, embedding, crossover, distribution, HDMI, IP to ASI/ASI to IP conversion, STM-1Telco, MADI, AES etc., with more to come.
BarnOne's powerful capabilities, small footprint, and low power consumption will be a game changer in the future of signal transport
All SFP+ cages are 10Gbit ready. BarnOne offers the end-user the unique ability to use any kind of SFP opening up a whole new set of options and advantages. BarnTwo (19″-2RU with 64 ports) will be released in 2014 with double the capacity of BarnOne.
Our own control software, BarnStudio or 3rd party control software like e.g. Skyline (Dataminer) takes care of control.
Ideally suited for the Television-Broadcast, Service Providers and Post Production markets; Barnfind products will also accommodate new segments like Oil & Gas, Digital Signage, Telemedicine/ Healthcare, Campus Networks, Government Applications, Industry, CCTV/Security, Defense, Conference, Events, etc.
In other words, Barnfind equals robust capabilities, cost and space saving, and power efficiency for virtually all applications!
You are welcome to visit our facility in Sandefjord, Norway anytime to become acquainted with Barnfind and our vision and strategy for the future. You will find us to be a very experienced and motivated team that will work to integrate as many new functions as possible into the one mechanical frame concept. Where competitors need 3-6 RU, Barnfind gets it done in 1RU!
THE GREENEST
No competitor can house that many functions in one frame to that low power consumption.
THE SMARTEST
No competitor gives you such a unique migration platform from traditional Video Transport and Routing to the coming IP world.
THE MOST AFFORDABLE
No competitor can give you such an easy way to maintain and upgrade your system requirements on the fly.
THE MOST COMPACT
No competitor can house that many functions in one frame to that low power consumption.
Barnfind do both CWDM (8/16ch x 2 in 1RU) and DWDM (32 ch in 2RU and 88ch in 5RU).
Any SFP! Any distance! Any signal! Any format! It's possible!